DELASTEK IS RENOWNED FOR ITS ABILITY TO WORK WITH ITS CLIENTS TO PROVIDE COMPREHENSIVE, INTEGRATED SOLUTIONS, FROM INITIAL DESIGN, ENGINEERING, CERTIFICATION, RIGHT UP TO PRODUCTION.
In recent years, the Delastek team has developed a cutting-edge approach to the development of the new technologies for structural and esthetic components for the aerospace and transportation sectors. With its intensive implication in the design, manufacturing and certification in some of the most recent development programs, Delastek understands and masters the challenges related to hi-tech development and manufacturing.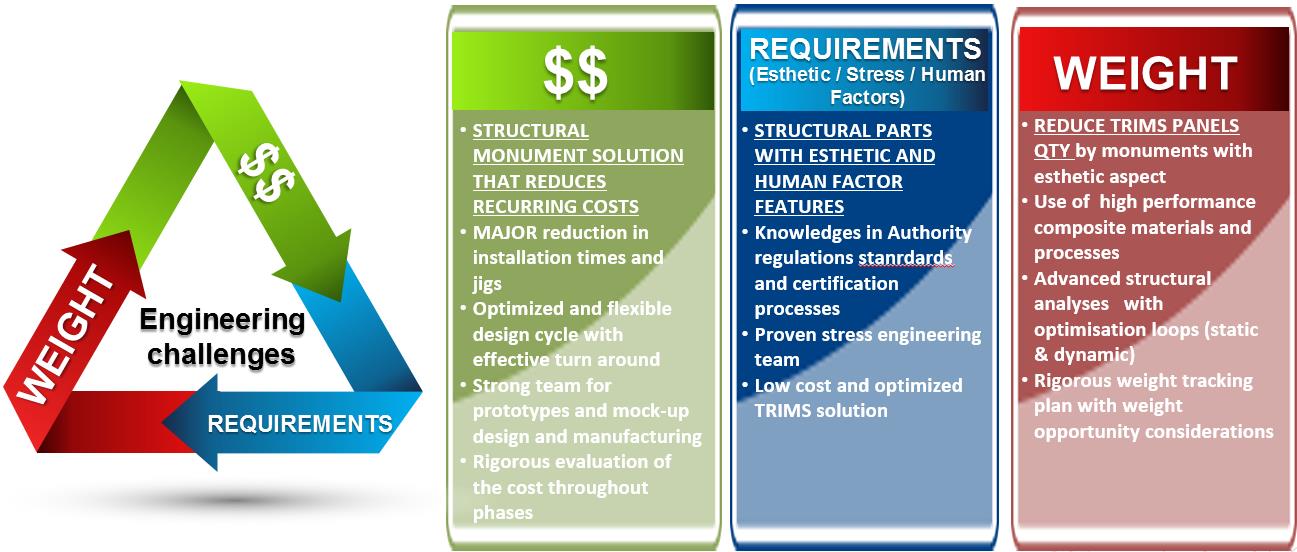 The Delastek engineering team is comprised of highly qualified engineers and technicians. Across the Delastek engineering system, development is structured to ensure high-quality designs. The use of advanced technologies ensures cost-effective, lightweight turnkey products.
Design & development according to specifications
Qualification & certification testing
Product analysis & optimization
Manufacturing optimization
Jigs, moulds & tooling design
Design services
Prototyping