Transportation
Electronic system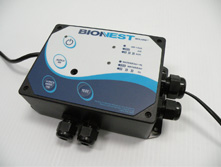 DELASTEK is now an undisputed expert when it comes to the manufacture of printed circuits. Our tem of electronic specialists assure the exceptional quality of our manufactured goods.
All electronic assembly takes place in DELASTEK's onsite laboratory in accordance with strict industry standards. With the acquisition of a "pick-and-place" machine, our production has increased due to its speed and accuracy. Quality is controlled by careful inspection by microscope.
Expertise: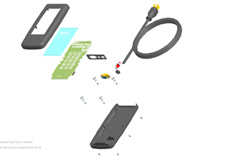 SMT (surface - mount) and TH (through hole) printed circuits
Prototype assembly
Small, medium and large quantity production
Test and gauging
Encapsulation
Final integration (drawing of integration, mechanical assembly and wiring)
Electrical circuit development
Turnkey service
Multiplex
The innovative Multiplex System developed by DELASTEK is the result of many years of research and development. Based on CAN communication, it allows for the operation of high and low level outputs at the logical, analogical or PWM level by using various types of input. The powerful system easily transfers all data via a dual cable network. Furthermore, the DELASTEK Multiplex System allows the configuration of each output voltage and current, and can be installed as a self-directed unit or in a multiplexed transmission network. Besides replacing relay panels, fuses and circuit breakers, this system reduces wiring. Used primarily for transportation, this system can be configured for many applications.
Benefits :
Replaces relay panels and helps reduce wiring
Records input/output status
Diagnosis software enables remote problem solving or locally reduced downtime
Monitors overloads, short circuits and circuits with programmable fuses for every output
User-friendly interface facilitates system programming
Can be used in many types of environments
Can be completely reprogrammed, reconfigured and reused for other applications for increased cost-savings
Facilitate vehicle repairs and maintenance
---